Check out our open source toolkit for accelerating non-Cartesian reconstructions via GPUs and distributed memory computations. Presented at ISMRM 2016 in Singapore, May 7th-13th, 2016.

Automated software for mapping T2 white matter hyperintensities. Presented as a poster at ISMRM 2015 in Toronto, Canada.

Illinois Massively Parallel Acceleration Toolkit. A CUDA based toolkit for Non-Cartesian Reconstruction with GPUs.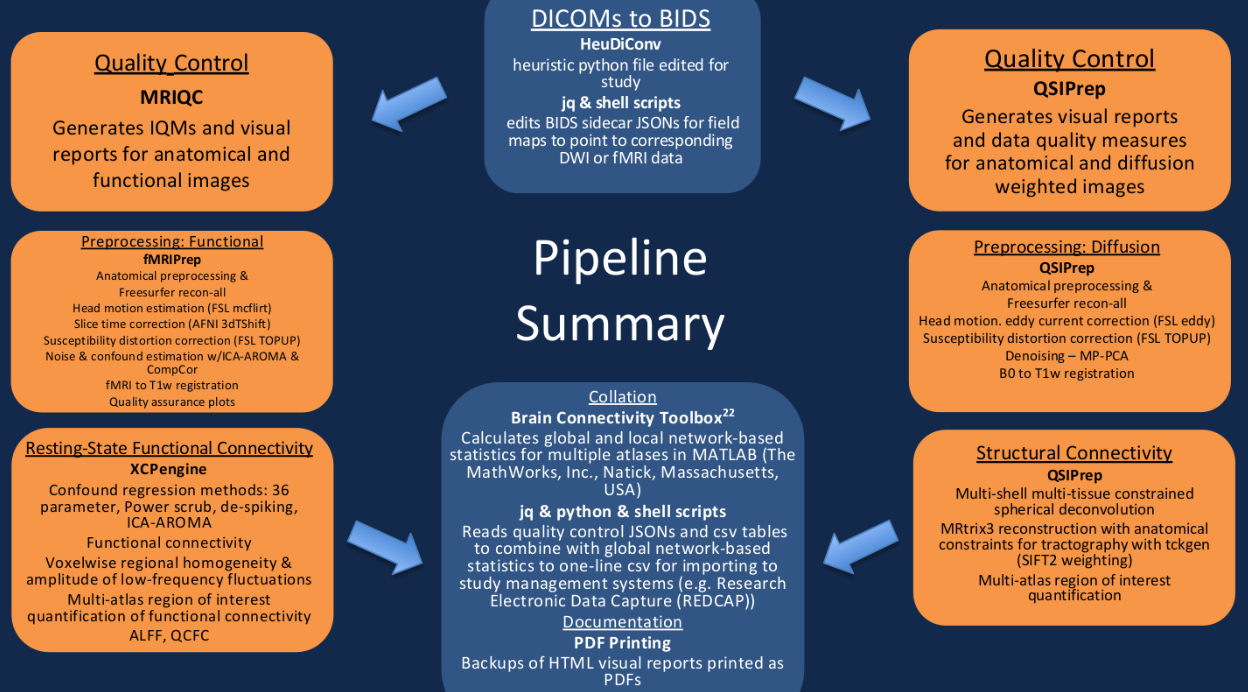 Framework for deploying a DICOM to resting-state functional connectivity and structural connectivity processing pipeline. Presented as a poster at ISMRM 2021 (abstract #3766: Automating Reproducible Connectivity Processing Pipelines on High Performance Computing Machines"Automating Reproducible Connectivity Processing Pipelines on High Performance Computing Machines", Paul B Camacho, Evan D Anderson, Hillary Schwarb, Aaron T Anderson, Tracey Wszalek, Brad P SuttonAutomating Reproducible Connectivity Processing Pipelines on High Performance Computing Machines)
Tools for prototyping non-Cartesian MR image reconstruction